All the tools for time-saving risk assessments in one practical software tool.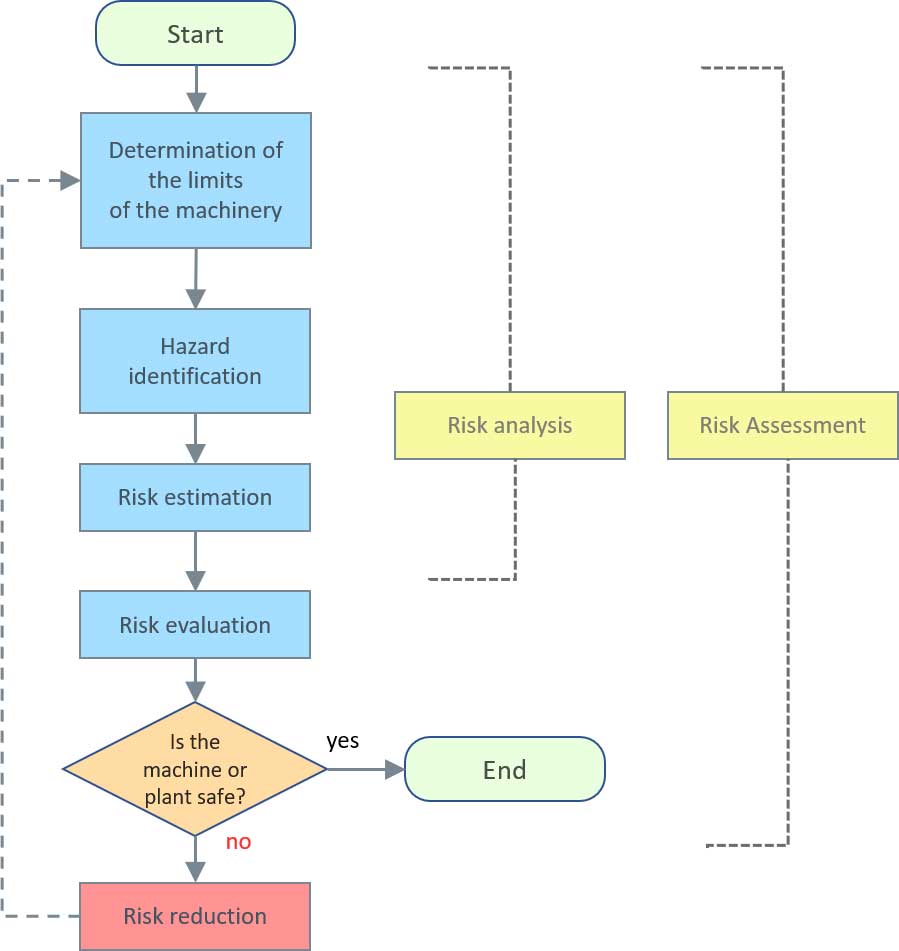 Secutify Solo meets the requirements defined in EN ISO 12100 and is therefore perfectly suited for risk assessments according to the Machinery Directive 2006/42/EC and other product safety directives.
With the standardized risk assessment process, you always have an overview and can easily and quickly create the risk assessment for your products.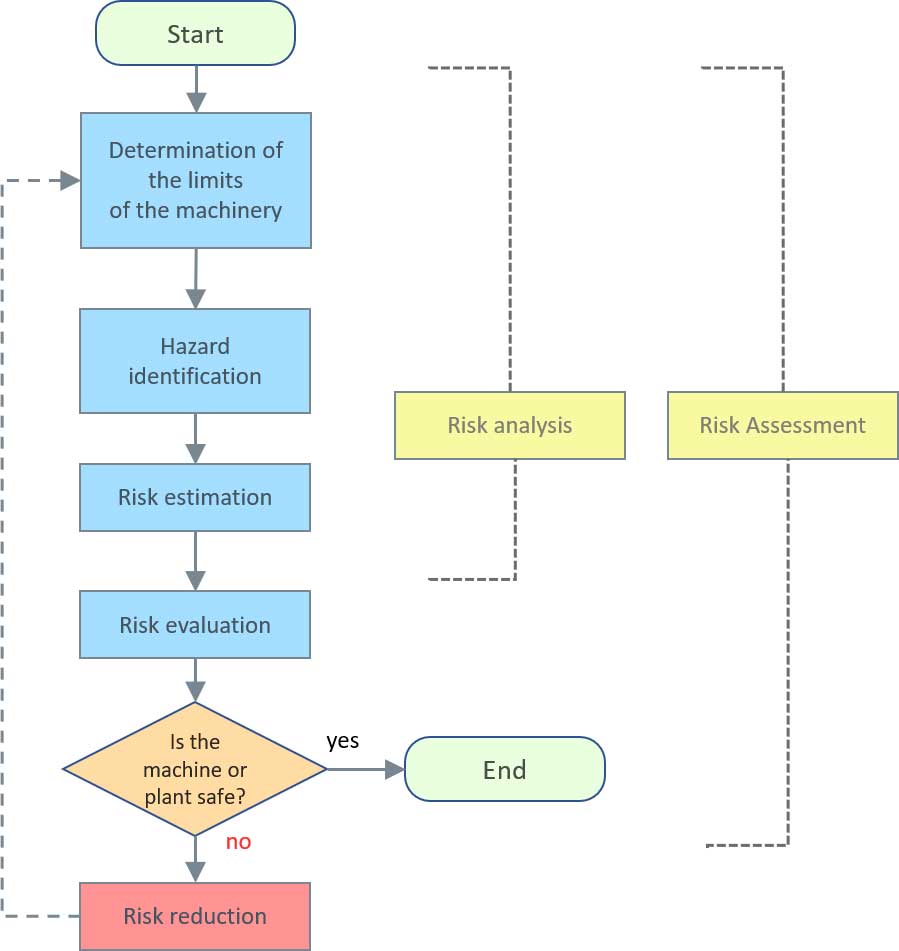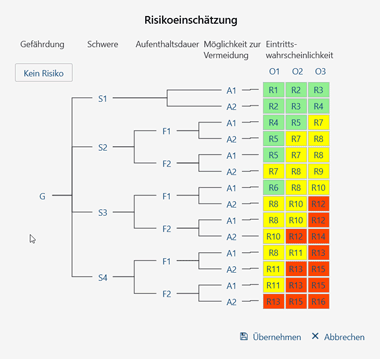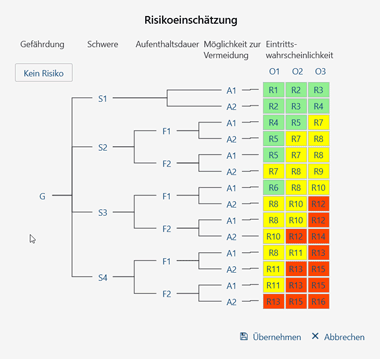 The risk graph is a proven method with which a hazard or a risk can be evaluated independently of the machine type.
Defined evaluation criteria facilitate the classification of the risk and support the derivation of suitable measures to ensure safety.
For protective measures that depend on a control system, use the risk graph according to EN ISO 13849 to determine the required performance level (PL).
The installation of Secutify Solo is very simple and straightforward. Download and install the application on your Windows PC and you're done.
Secutify Solo does not require any server or database and can be easily installed by the user himself.
You save your risk assessments in files as you would in Office applications. This way you can easily share Secutify Solo files with your colleagues, customers or external partners.
Combined hazard identification
Specific hazard patterns are repeated at different hazard points, in different phases of life or for different tasks of the operating and maintenance personnel.
How does this work in Secutify?
Secutify therefore offers the possibility to create so-called combined hazard definitions. This allows you to assign several hazards, tasks and hazard zones to one hazardous situation. Thus, a hazard that occurs several times can be solved uniformly.
Your risk assessment remains clear and you save valuable time during the preparation. And if you need to make changes during the project, they can be easily adjusted in the risk assessment.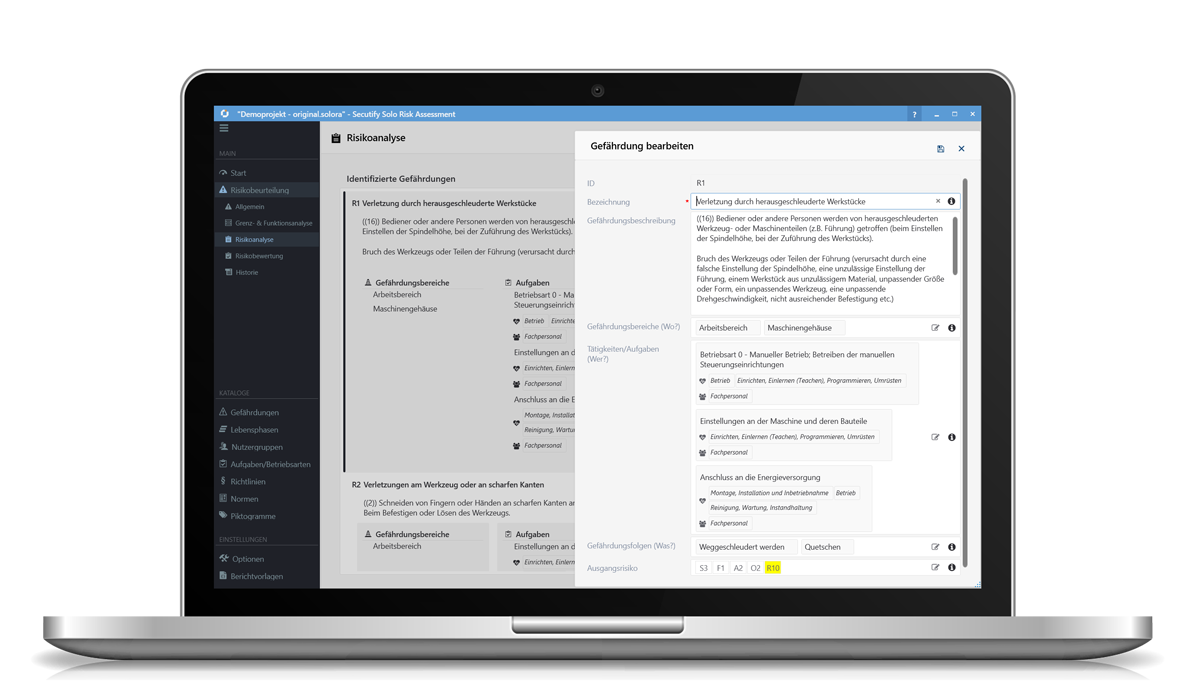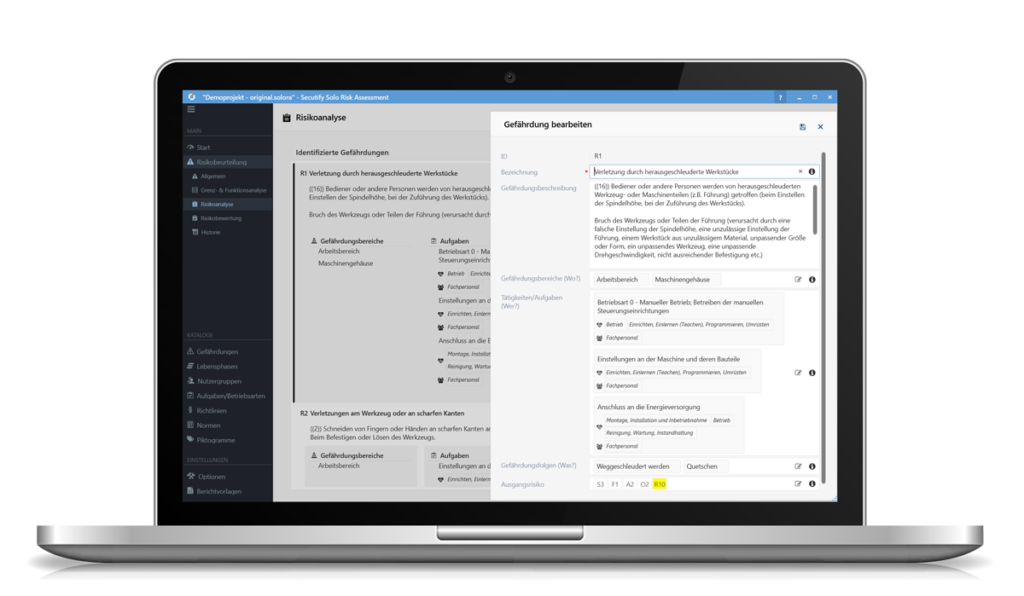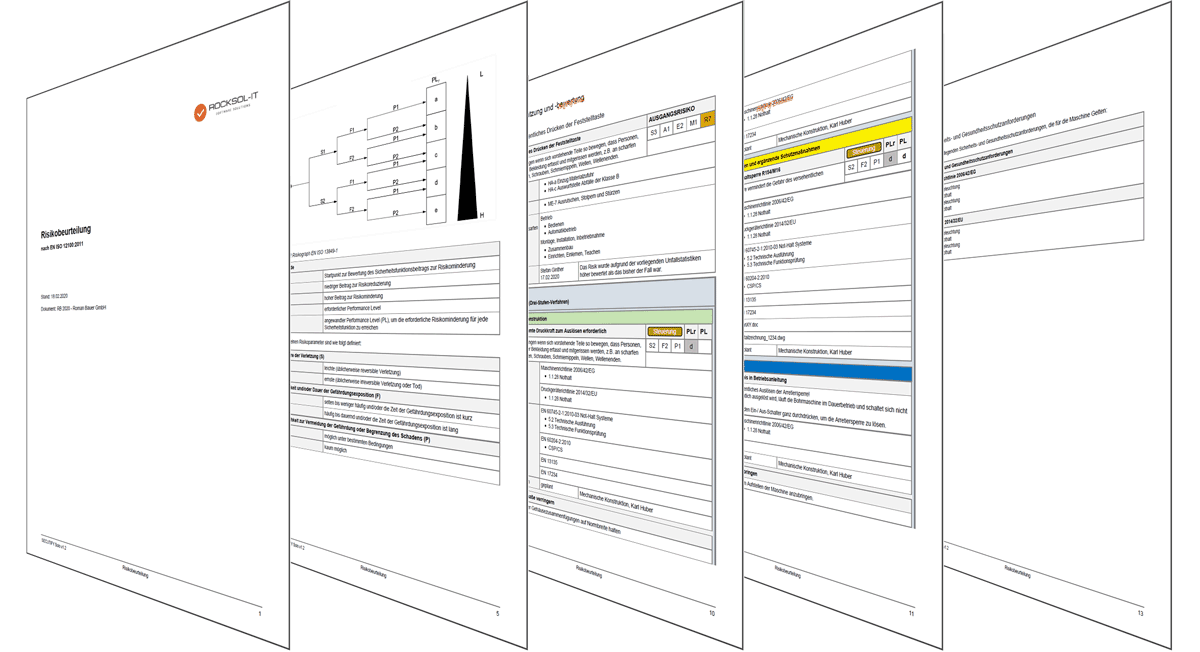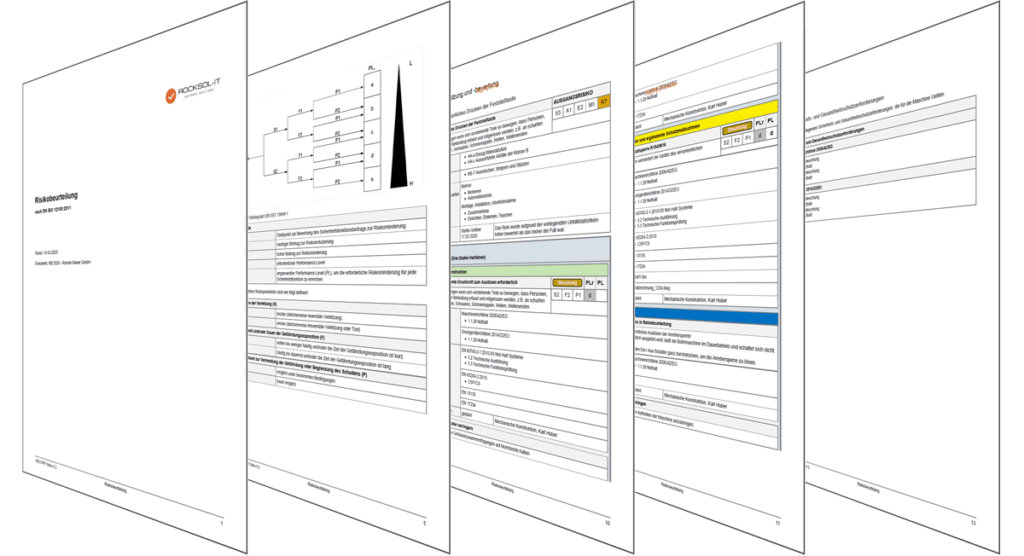 Create a clear report from your risk assessment. Define yourself how detailed and with which contents the report should be created, according to your individual needs.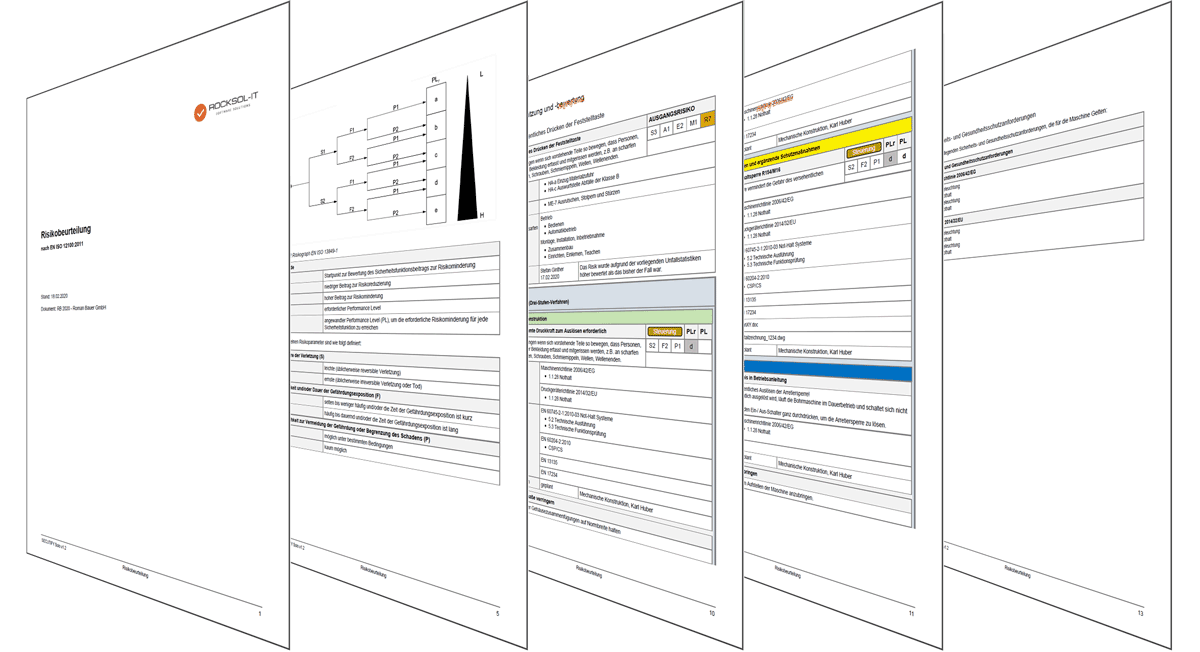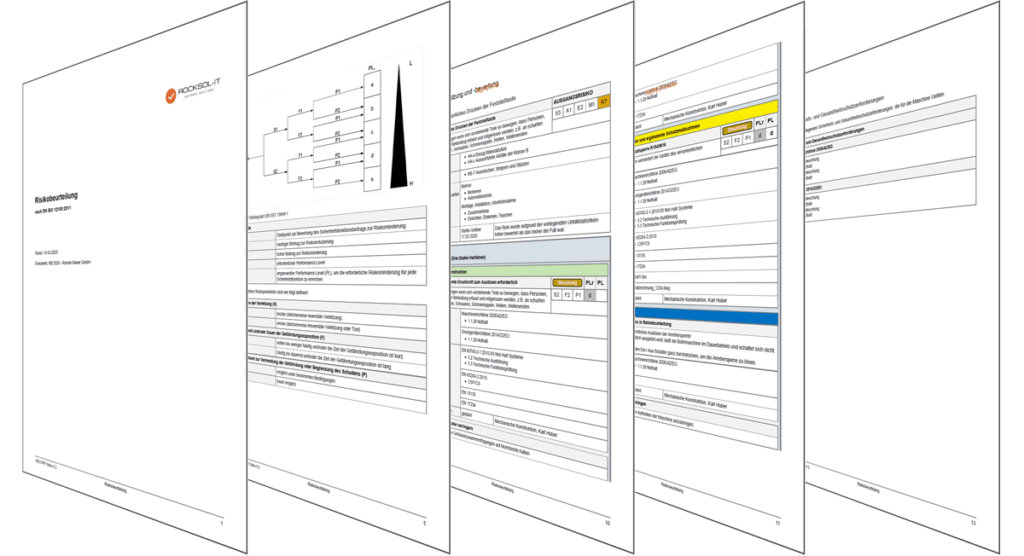 Share your risk assessment with your customers and partners by storing the project file on an online storage like Google-Drive or Microsoft One-Drive and allow access to it.
Create customized catalogs for standards, directives, hazards, pictograms, and more with Secutify.
For risk assessment, you can access your centrally managed catalogs and apply the information and data once entered to various entities. In this way, you capture data faster, easier and more efficiently.
With the Secutify catalogs you also have the possibility to access important data such as harmonized standards.
When preparing risk assessments, there are often additional documents that are relevant to the assessment of risks or decisions made.
With Secutify, you can manage these documents directly in your risk assessment so that you can easily access them at any time, and they are securely archived.
You would like to see more features for Secutify or have an idea for improvement? Together with the Secutify Community we develop new possibilities. We welcome your feedback.